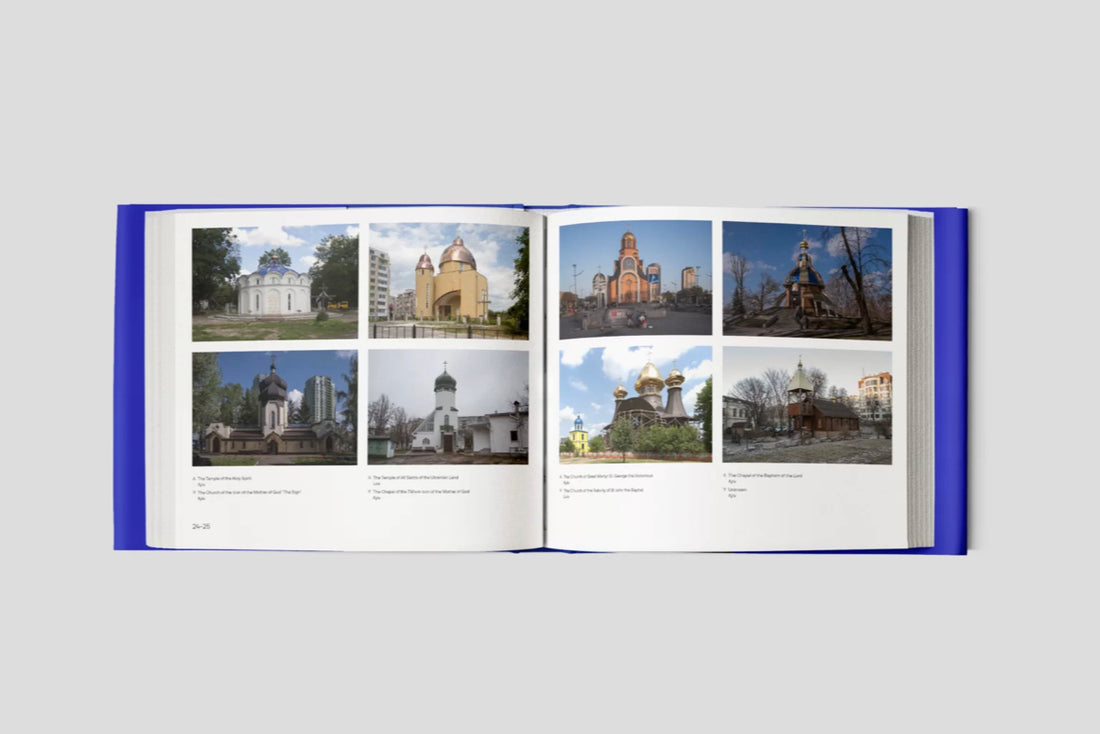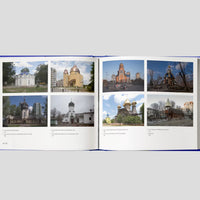 About the book:
Orthodox Chic is the second book in a series of visual explorations of architecture and urban space in independent Ukraine. The authors of Orthodox Chic, architects Alex Bykov and Oleksandr Burlaka, alongside artist Sasha Kurmaz, turn to photographing post-Soviet religious architecture as a way of capturing its social, political and economic development. The book portrays new forms of religious architecture, from kiosks, shacks, pop-up chapels attached to giant shopping malls, apartment blocks and magnificent new cathedrals.
The author of the introductory text is Asya Bazdyreva, art critic and co-author of research practice at Geocinema.
About the author:
Alexey Bykov is a researcher and architect, working in the genres of photography and installation. In his works, he rethinks the phenomenon of modern architecture. Author of Soviet Modernism photobook. Brutalism. Post-Modernism. Buildings and Structures in Ukraine 1955-1991, a photo book dedicated to the study of post-war Soviet architecture. Alexander Burlaka is an artist and architect working in the fields of installation, photography and museum exposition. In his works, he explores architecture and its transformation in the post-Soviet countries. He is the author of Balcony Chic, a photo book, which documents balconies as a contemporary architectural phenomenon. Sasha Kurmaz is a Kyiv-based street-artist and photographer, who experiments with different medias. In his artistic practice, he researches the relationship between the individual, society and the state.
Translating: Daisy Gibbons
Number of pages: 136
Size: 165x190mm
Weight: 0.5 kg
Delivery across the UK
Free delivery on orders over £200
Standard delivery: 3 -5 working days, £4.99
Express delivery: Next working day for orders placed before 1 pm, £8.99
3-hour London delivery: £30 (not available on the weekends)